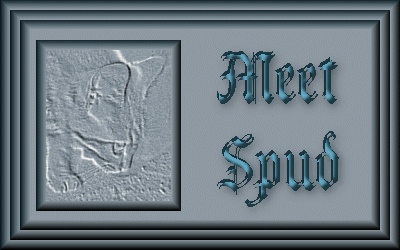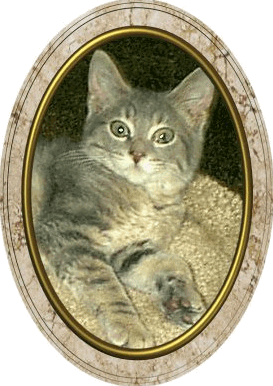 ~ Spud ~
Saturday, September 2, 2000
We want to introduce you to the newest memfur of our furamily ~ Spud. His birthday is June 6, 2000. We selected him from the Lake County Animal Shelter in Mentor Ohio. This is where his brofur and sisfur were selected from also. We stopped in to see who was looking for a home and he put his little paw out, between the bars of his cage. After completing the paperwork, we brought him home. Scully and Fox were not sure about him at first, and Scully is still having problems adjusting to him!! She will come around, and she is getting better. Fox on the other hand, has become Spud's buddy.
~ Here is Spud ~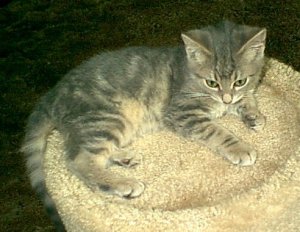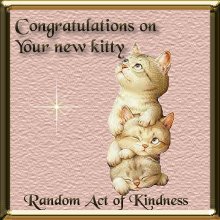 This is a gift Spud received from Shell at
Random Acts of Kindness.
Along with this message:
"ohhh he's just precious!!! Best of luck to you all!"
{ HOME }