A Beautiful Memorial Was Made For Tabakitty At The 'Claw Chapel',by Charlie and His Mewmee.
Please Click On Tabakitty's Claw Picture Below to go there.
I belonged to 'Claw' for cats who rule!!
Here is a picture of me wearing my 'Claw' Crown.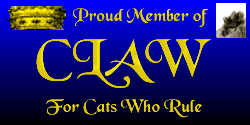 Click on this and see how
SPECIAL I really was.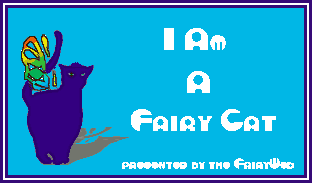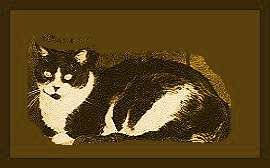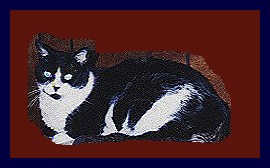 Tabakitty's Pawtraits by,
Cats & Celtic Music
I Am A graduate of Mr. Frass's School of Feline Ninja Warriors.
Here are my credentials.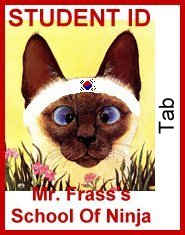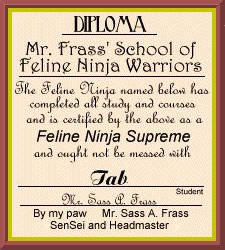 I was a member of all of these wonderful clubs
and met a lot of really mice purrs and purrsons!!