OUR NINJA PAGE
by
Scully-San & Fox-San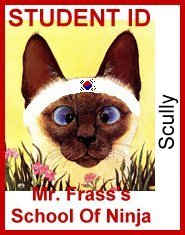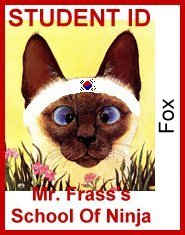 These are our ID cards for Ninja School

We are practicing to be great ninja warriors. We are lucky. We have each other to practice with. We help each other all of the time. If one of us is having a problem, the other will come up with the solution. We will learn to do all of this on our own before we graduate, but for now...we are having fun!!! Meowmee took some pictures while we were practicing... We have to take our shirts off before we start. Meowmee said we get too carried away and might rip them...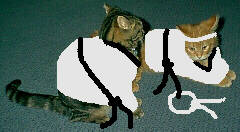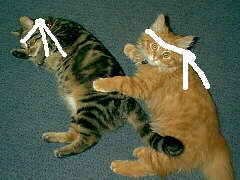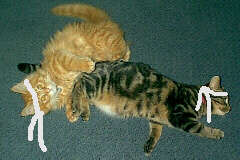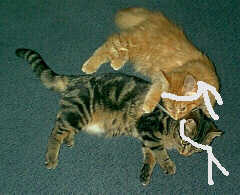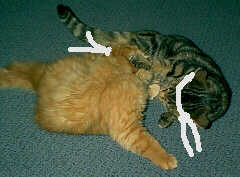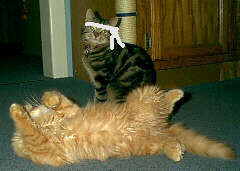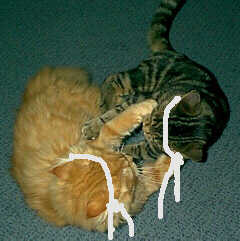 Whewwwwww, we had a great workout!!!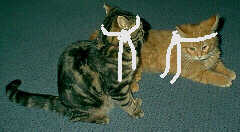 We are ready for a cat-nap now...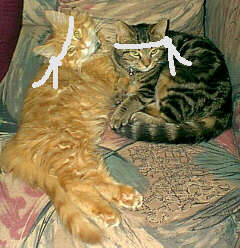 Here are the lessons we have completed. Meowmee is going to let the school know that we have finished them... then we will get our diplomas.


We have graduated from Mr.Frass' School and now have our diplomas. They are here for the whole world to see. We are very proud, it just comes natural to us!! ~ We are Ninja Kitties!!!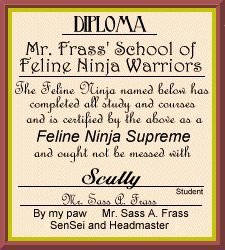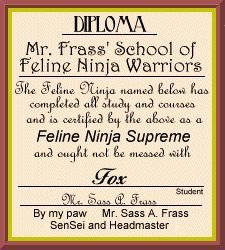 {BACK}
{HOME}
{NEXT}